local mobile car body shop repairs service
Who to chose to remove car scratches, dents & scuffs
When choosing a car body shop or a mobile professional to remove car scratches, dents or paint scuffs, consider the following:
Experience and expertise
Reputation and reviews
Cost and warranty
Location and convenience
Take a look at some of the services we provide, learn about the repair process and view some of our previous work.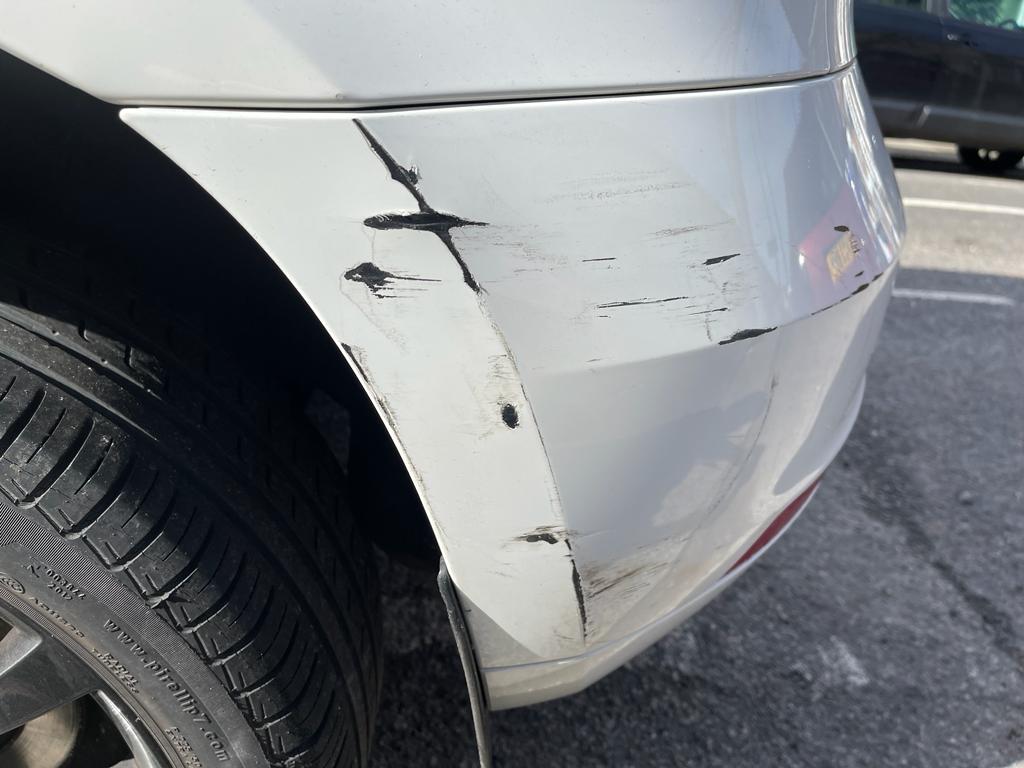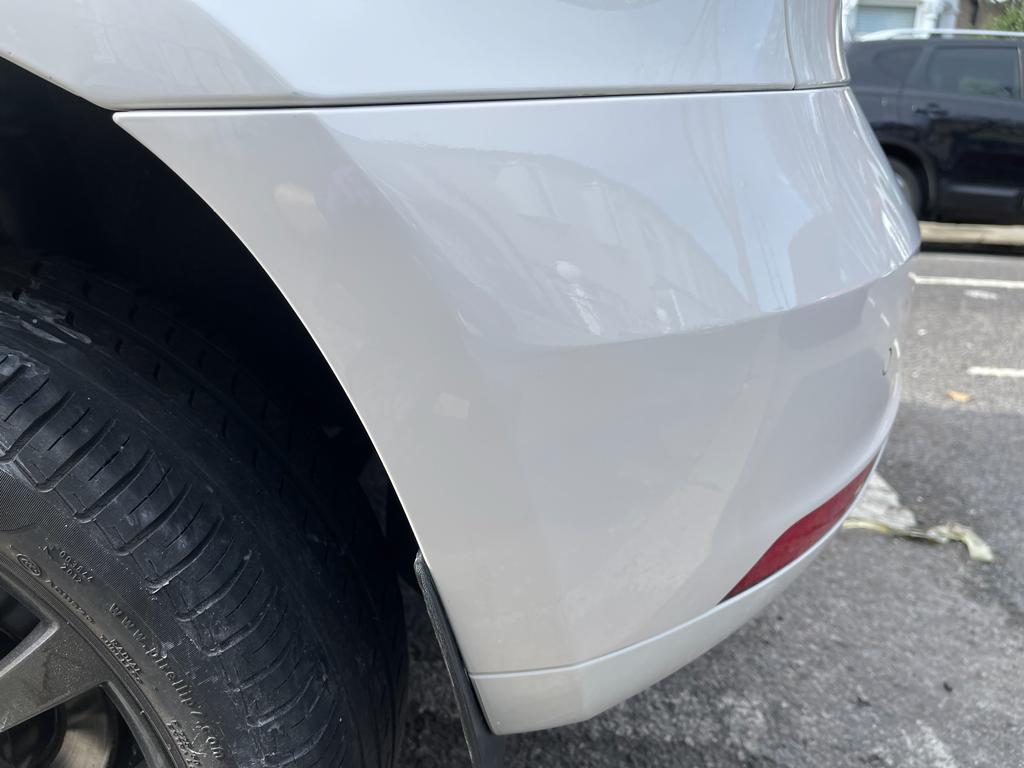 Bumper scuff repairs
Starting from £50
Having a scuff or scratch on your car body work does not only harm the look of your car but can also greatly effects the vehicles resale value when the time comes to sell it. Instead of wasting your time and money in having the whole bumper resprayed or even replaced Car Body Repairs 4 Less offers a mobile Smart Repair service that can remove car scratches – fixing the scuffs and scratches on your bumper, putting it back to showroom condition in no time at all.
More Details
Car Body Repairs 4 Less are specialists in minor collision damage and with over 12 years experience in the field. We can fix bumper repairs and remove bumper scratches in a fraction of the time it would take accident repair centres and body shops to do the same. In fact the average time it would take us to fix a standard bumper scuff or scratch would be just 2 hours start to finish, and that's to a professional showroom standard finish.
We can match any manufactures car paint finish and we can fix most types of bumper damage such as:
Bumper scuffs, scratches, dents, cracks, stone chips, flaking paint and distortions.
We can completely remove any sign of cosmetic damage you may have on your bumper and with our high degree of finish the repair would be seamless. And where we check the manufactures specific colour code on your vehicle you can be assured the colour match will be spot on.
Read about the repair process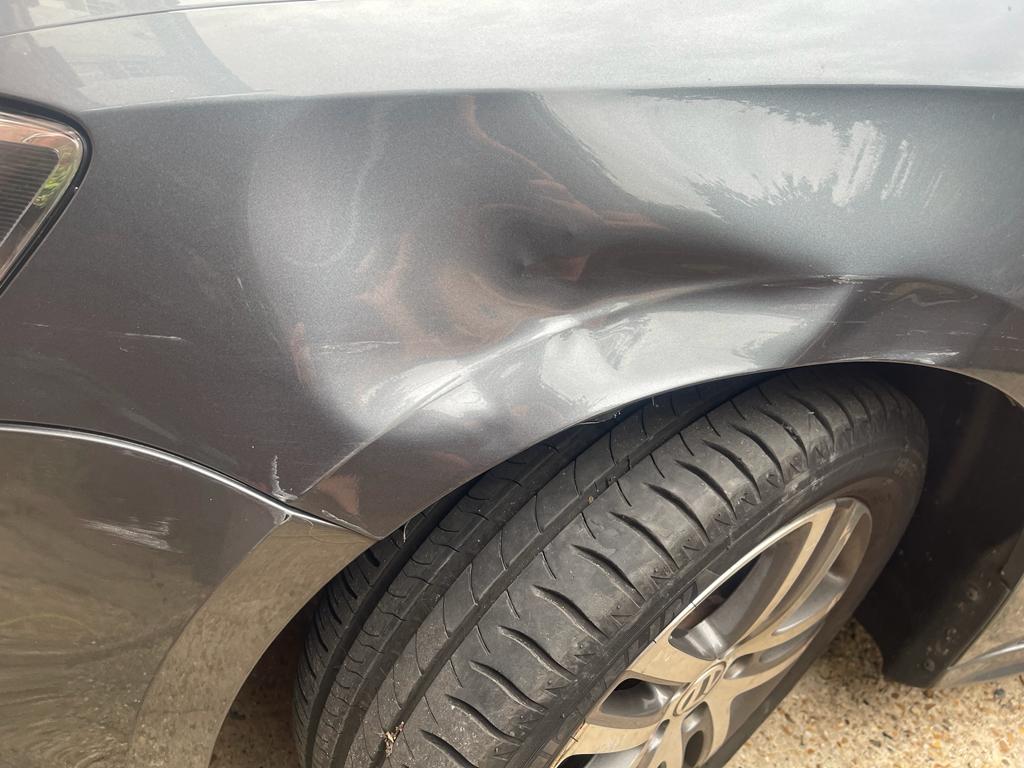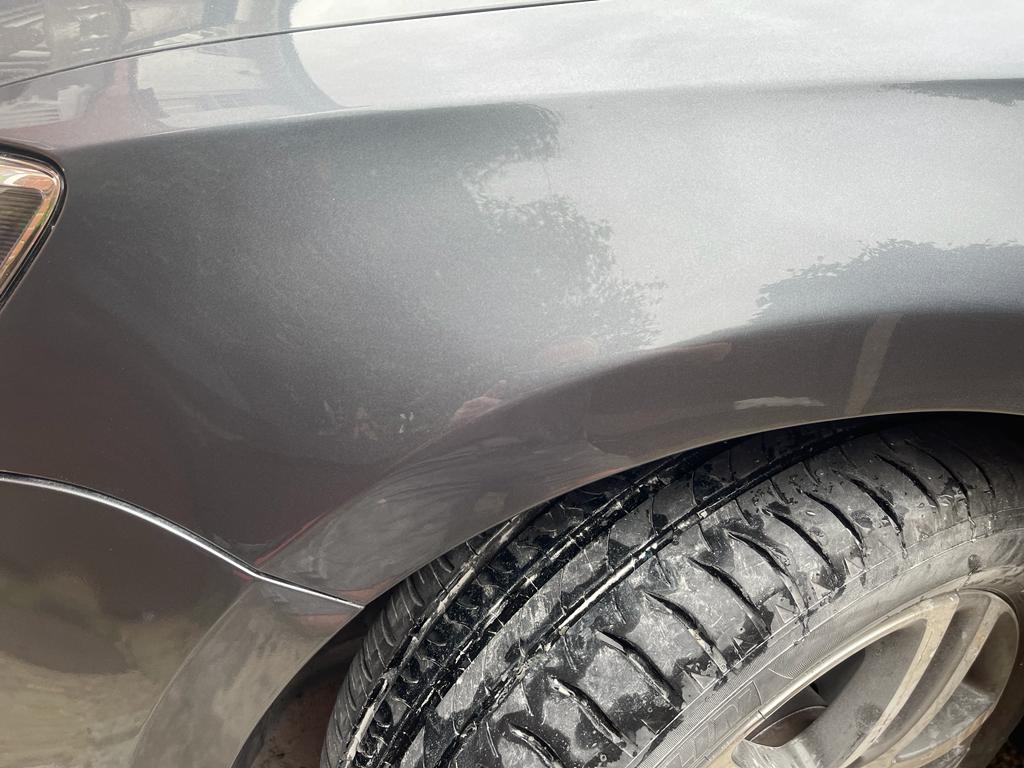 Dent repairs
Starting from £50
Dents are an unavoidable part of owning a car, no matter if you park your car on the moon someone is likely to open a car door onto it. Most dents as mentioned above are caused in car parks where the car is stationery and another driver either bumps a part of their car on to yours or accidently knocks in to it when manoeuvring around it. Most dents can be found on the side panels of cars such as the doors or wings; you do still get dents on bonnets and boots where the damage has been caused by falling objects.
More Details
There are a few ways in which you can get a dent removed, selecting the right method entirely depends upon the type of dent it is and where it's located on the panel.
Paint less Dent Removal (PDR)
This is the most common type of dent removal service available and is great at tackling small dents in easy to reach locations such as in the middle of panels or an area the is accessible from behind. Larger dents can be improved by PDR but the improvement rate does drop as the dents get bigger. Most businesses that use the PDR technique are mobile so they come to you to carry out the car body repair. It's the cheapest out of the 3 removal methods available with dents costing on average between £40 – £60 to remove.
Dent Pullers
Dents pullers are pieces of equipment that can be used to pull a dent out from the cars exterior by way of varying suction cups that create a vacuum on the panel between the cup and dent from which pressure can be applied to ease the dent out. This technique is mainly used on larger dents where there are no sharp edges on the extremities of the damage giving you a 100% repair. If using this technique on odd shaped dents that are near any corner edge or angle the improvement percentage is lower. This technique is a great method for improving larger dents and can be employed with other techniques such as PDR or Fill and spray to get a better degree of perfection. The cost for this service is slightly higher than using PDR with costs between £55 – £85 for removal.
Fill and Spray
This technique can be used with all types of dents on any panel, it involves filling the dent with a type of filler and then spraying the effected panel. The only down fall to this type of service is that you would need the panel sprayed, this can cause more problems such as paintwork not matching, orange peel or even the fish eye effect if not painted correctly with the matching paint. The costs for this are the highest out of the 3 with repairs starting from £120 per panel up to £300 per panel.
The best type of service to use entirely depends upon the type of dent you have and your budget.
Read about the repair process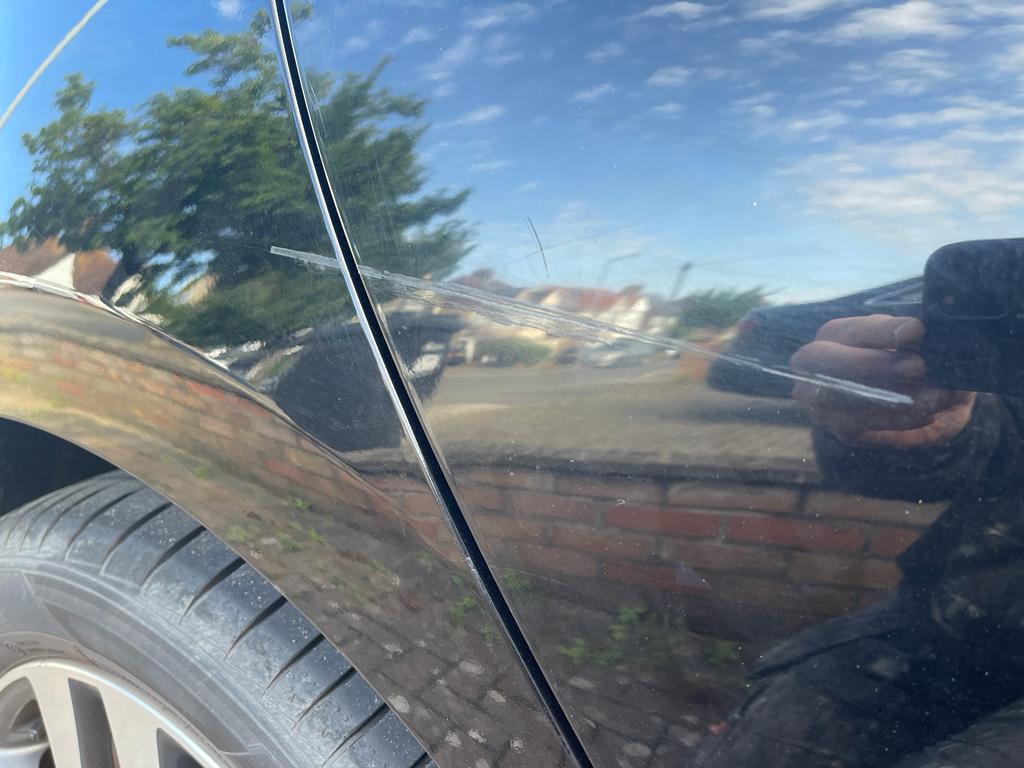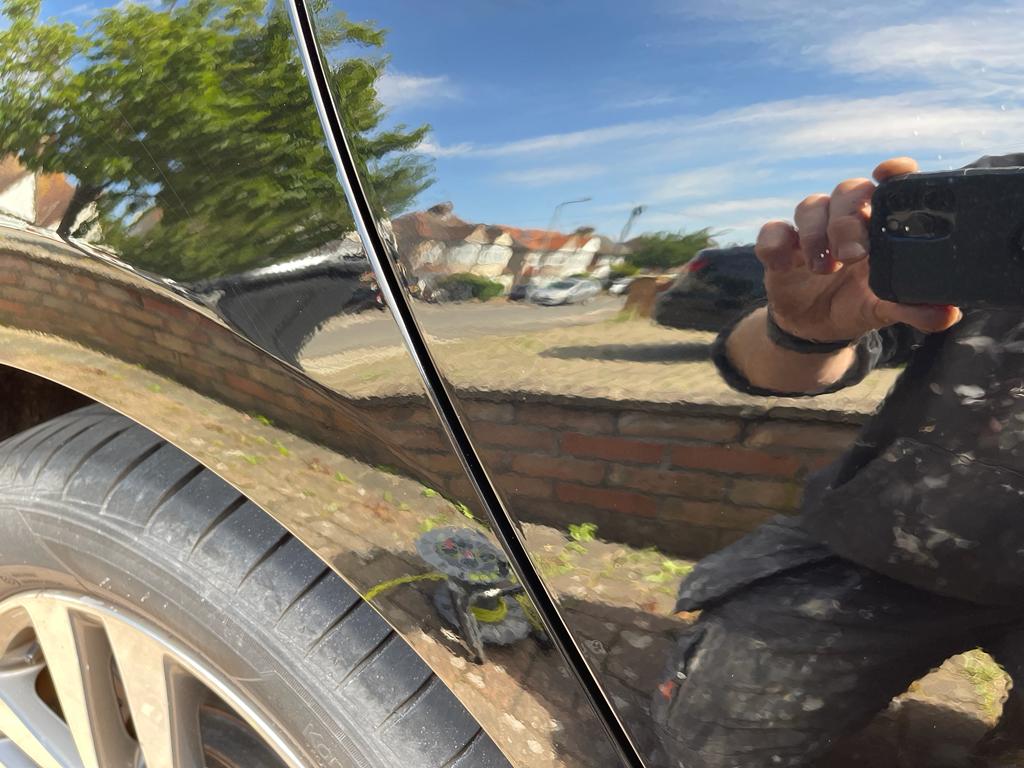 Panel scratch repairs
Starting from £50
Other than the shape its the paintwork on a car that sets it apart from all others, whether its a metallic or pearlescent finish flat or two tone it's the appearance that draws you to it and from there on to buy it. Keeping your car paintwork in its original condition can be a tricky affair for there are numerous obstacles to try an avoid as well as the unforeseen or malice events that can damage your vehicle, such as car paint scratches.
More Details
Paintwork scratches are the more common type of damage we have to fix such as the every day bumper scuff to the more intentional key scratch along a panel. Panel scratches are almost impossible to try an avoid for most of the time they occur by other road users not paying attention to there surroundings.
The days have past when to repair a scratch you would have to spray the entire side of a car to blend in the paintwork and lose the car for days on end to boot. Our smart repair techniques use the latest in mobile technology that utilises time saving and colour matching methods, which dramatically reduce the time the repair would take as well as the cost. Most repairs on average are over 70% cheaper than the body shop alternative, with prices this low can you afford not to have the paintwork repaired, so well worth the investment.
Read about the repair process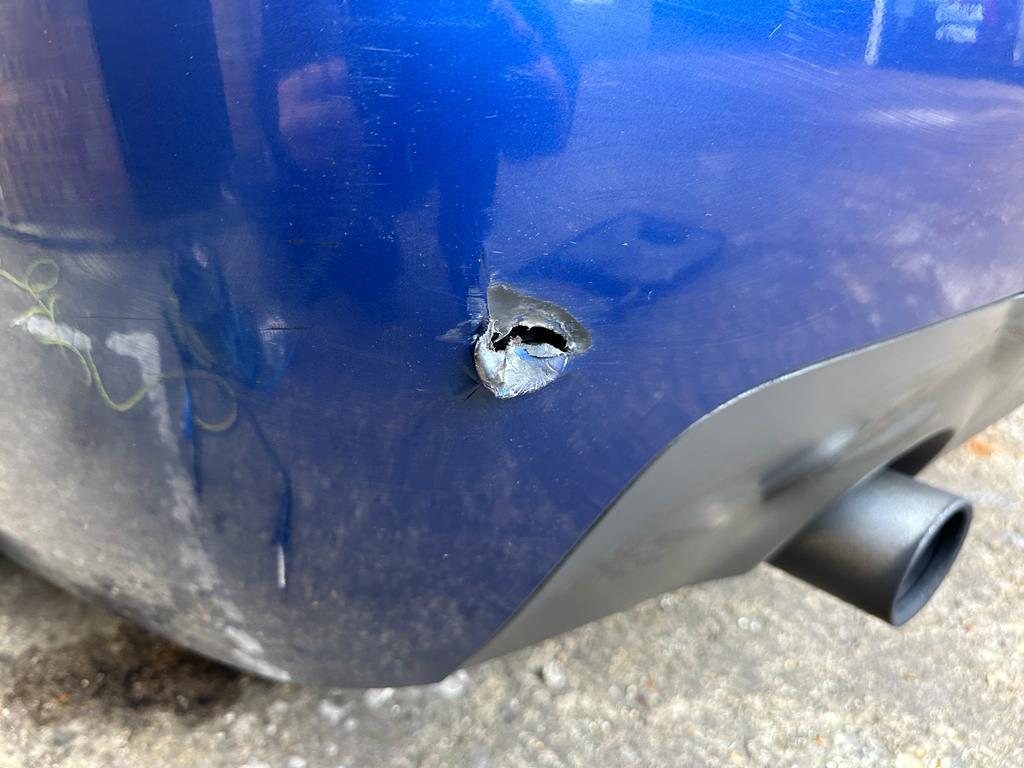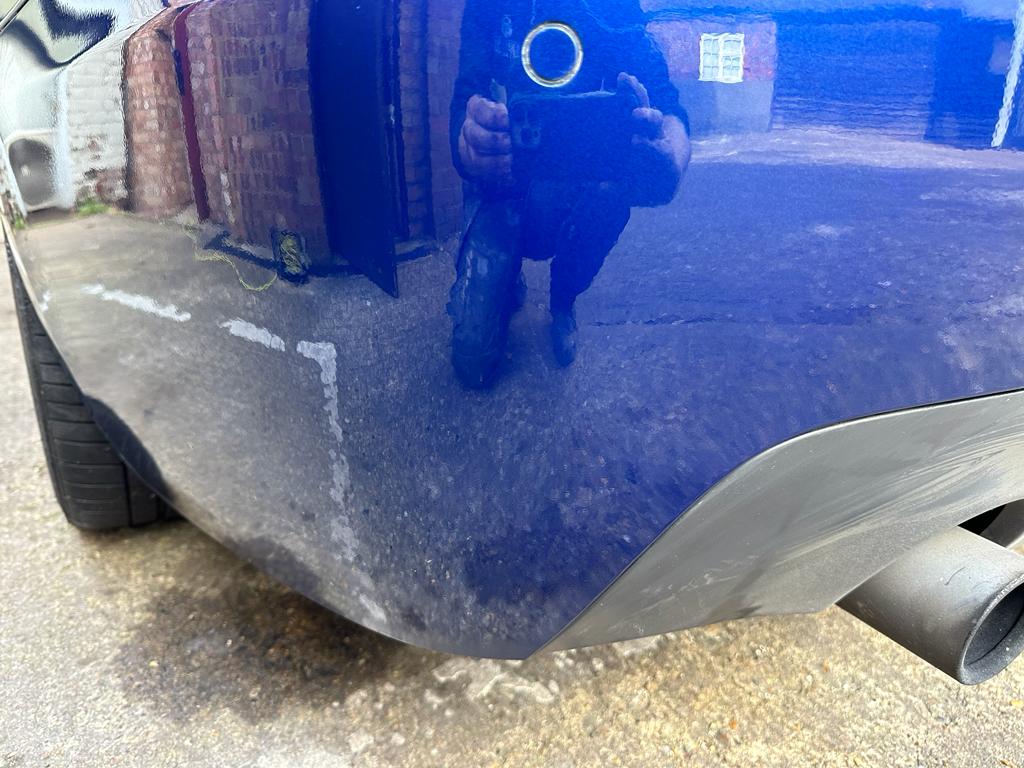 Cracked bumper repairs
Starting from £50
Cracked bumper damage would be multiple or single cracks on either the cars front or rear plastic bumpers. Car Body Repairs 4 Less would be able to fix the cracked bumper plastic by spraying either the whole panel or part of the panel depending on its location. Repair time for a cracked bumper plastic would be 2 – 3 hours. 
More Details
The cost to fix this type of damage would vary depending on the severity of the impact and area to be sprayed, an average price of £180 and guaranteed for 2 years. Colour matches for all makes and models are available. Car Boy Repairs 4 Less carrys out this type of service within selected areas of Hertfordshire, Essex and North London
Read about the repair process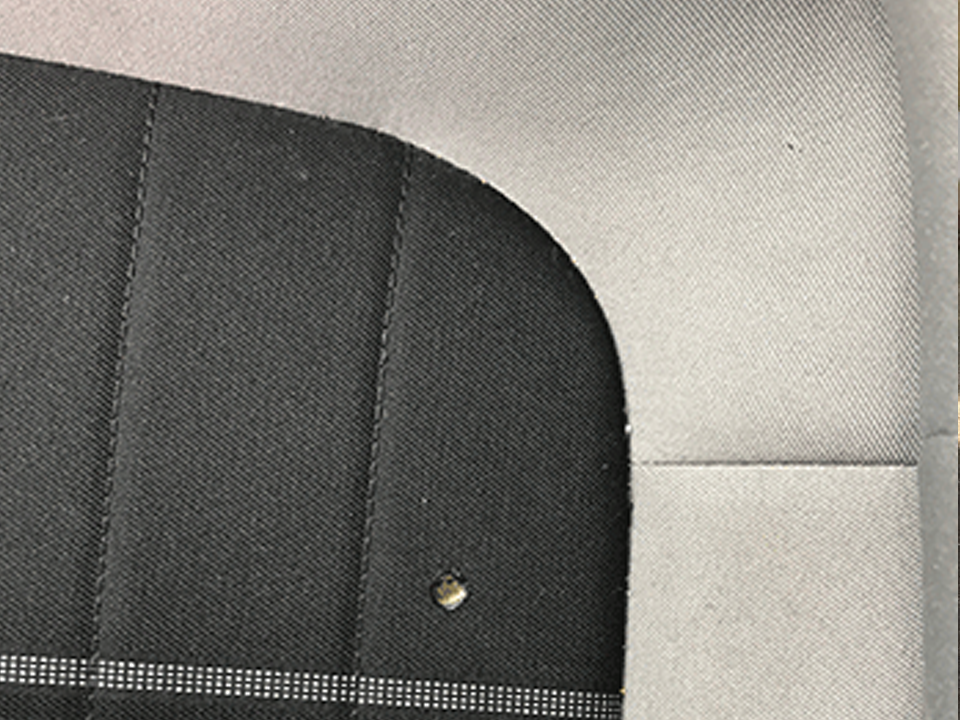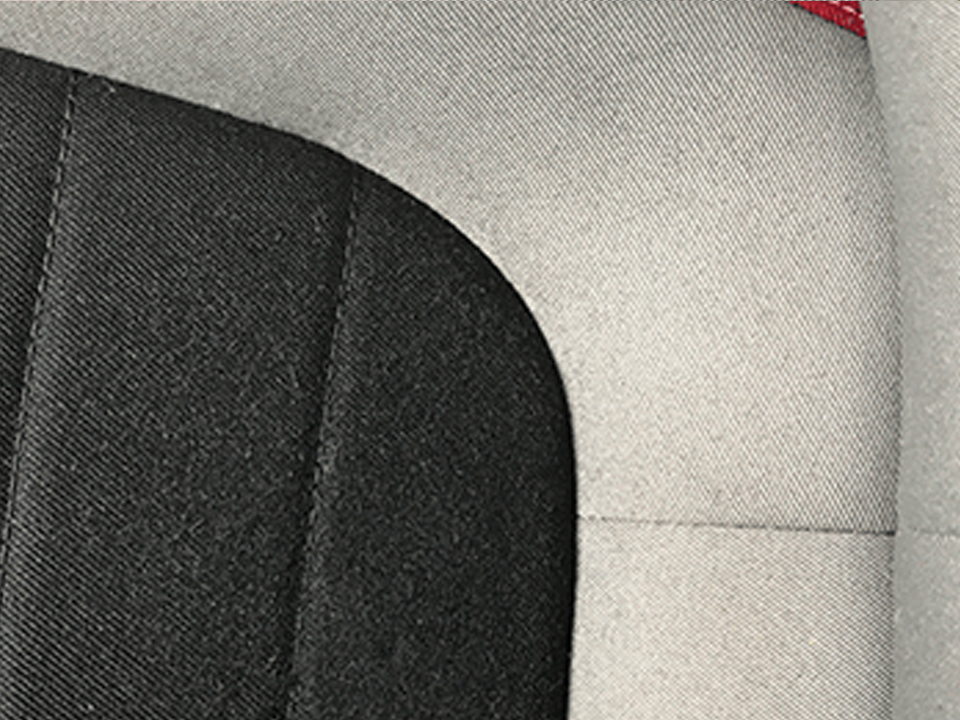 Seat burn repairs
Starting from £50
A Car Seat Burn (also known as Cigarette Burn ) would be multiple or single burns on a cars or any vehicles interior seats or upholstery. Car Body Repairs 4 Less would be able to fix the Seat Burn by replacing the fibres lost by the burn damage. Repair time for a Cigarette Burn or Seat Burn would be 1 hours. Prices for this type of service average at £45. This service is carried out within Hertfordshire, Essex, and London.
More Details
Fixing car seat upholstery has been a steady progressive part of our business over the last decade that has seen an increase year on year. With the new law change in 2015 (that prohibited drivers or passengers smoking in the car with young children) we expected a sharp decrease in the amount of car seat upholstery repairs we carry out, but to our surprise we actually saw a rise.
Another possible cause for an increase in car upholstery repairs could be put down to the rise of the hire and lease car company's. What I mean is that it works out cheaper these days to hire or lease a car than to purchase a car out right so more people are choosing this option. When the law changed on smoking in cars the lease car firms followed suit and prohibited the smoking in their vehicles and placed high penalties on customers who were found to infringe this rule. As a result people who thought it was ok to smoke in these vehicles and that had sustained seat burns in the cars upholstery, needed to get them fixed at a reasonable cost so they weren't found out. Currently over 80% of the seat upholstery repairs we carry out are on lease or company cars.
We use a tried and tested method that we have adapted that gives excellent results at low cost. We carry out seat upholstery repairs and car body repairs in all of Hertfordshire and Essex and most parts or North London. We do not need access to electric and we do not need to be parked next to your vehicle. So if you can't park your car near your house or you are in an isolated area, we will still be able to carry out the job.
Read about the repair process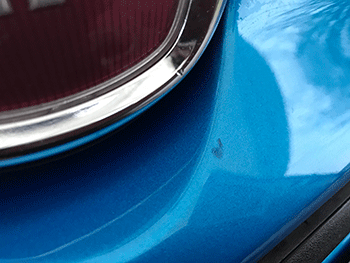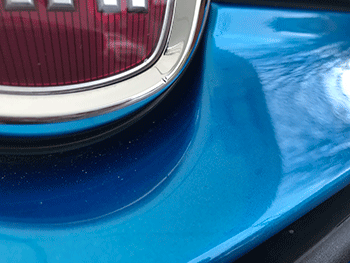 Stone chip repairs
Starting from £50
Every vehicle no matter what age gets stone chips, they are an unavoidable problem. Generally stone chips are caused by day to day motorway and road driving by small objects like stones impacting on your vehicle.
More Details
The main areas where you would find stone chips are:
Stone Chips on Car Bonnets
Stone Chips on Car Wings
Stone Chips on Bumpers
The only 100% way to repair a stone chip perfectly would be to respray that particular panel. This is sometimes not cost effective when the vehicle in question is pebble dashed with them. And once sprayed you could drive home and pick them up all over again. Car Body Repairs 4 Less offers 2 different alternatives to full body resprays:
(1) Respray small localised areas (where stone chips are locatedalso known as a Smart Repair)
(2) Touch-ins.
The price and repair time to respray small localised areas depends on the size of the panel. The price to touch-in the majority of the larger stone chips all around the car also varys depending on the severity of the stone chip and distribution of damage. The repair time to touch in the entire vehicle is approximatly 1 hour. The time to spray a localised area with our smart repair techniques would be on average 2 – 3 hours. Car Boy Repairs 4 Less carrys out stone chip repair within selected areas of Hertfordshire, Essex, Cambridgeshire, Bedfordshire and London
Read about the repair process
Taking pride in the quality of our work
Resourcing quality products and materials at competitive prices - ensuring lower costs for customers.
Adherence to stringest Health & Safety practices & industry updates
Keeping up to date with advances , techniques & new equipment within the automotive industry.
Quick replies to customer enquiries
Knowledge of a wide range of systems and techniques
Excellence of service. Always with a smile 🙂
Remove car scratches, dents and scuffs today!